The Wine Experience
Charming Treasure Trove in Michigan
The Wine Sellers, Inc. is a charming treasure trove packed to the rafters with fine wines and related giftware. Specializing in artisan wines from small estates and single vineyards, this boutique with a European flair offers selections from all over the globe priced to fit every budget, and wines to partner perfectly with every menu.
Over the years, owner Jacqui Schiewe has established relationships with many of the producers, importers and distributors whose wines are showcased in the vintage building housing The Wine Sellers. You can always find something out of the ordinary when stopping at the shop. Additionally, if you are looking for something specific, it can often be special ordered.
Party planning, corporate programs and gift baskets has been our specialty since 1995. This Union Pier business is on Red Arrow Highway. Call us at 269/469-7566 for more information.
Grape Press Summer 2023
BREAKING NEWS: Red Sunset
We attended the 2022 Sonoma County Barrel Auction and were successful bidders on Lot #15, Davis Bynum 2021 Red Sunset Pinot Noir. This barrel lot is the last vintage of Pinot Noir that will be made from Jane's Vineyard, which was planted to a mix of Dijon, Swiss and heritage clones of Pinot Noir.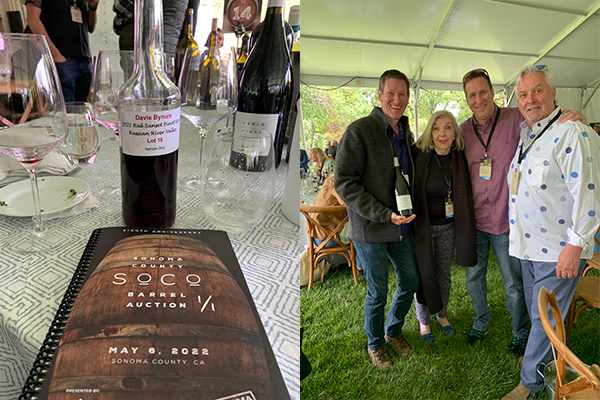 It is a unique blend of small lot fermented Pinot Noir from the incredible 2021 vintage, making "Red Sunset" a wine that collectors will eagerly anticipate opening for only the most special occasions. Should be ready to ship early 2023.